What is a QR code?
T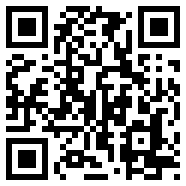 his odd little graphic is a QR code.
A QR code (Quick Response Code) is a type of barcode that stores rich information and can be read by devices, such as smart phones or tablets. It was created in Japan and initially used for the automotive industry. The QR codes are currently widely used, and probably you have seen these on product packaging, in magazine ads, or on webpages. Find more about QR codes on Wikipedia.
How to read QR codes?
The easiest way to read QR codes is through a smart phone, which will need to have a camera, a code-reading app, and Internet access. Open your app, snap a picture of the QR code, and the data linked to the QR code will automatically appear. The QR code on top of this page is generated using the URL of the PLS website. Take out your smart phone and see if it will lead to our website.
Popular free QR code apps:
Android
QR Droid Private
Barcode Scanner
Blackberry
QR Code Scanner Pro
QRcoder
iPhone
QR Reader for iPhone
RedLaser Barcode Scanner and QR Code Reader
How to generate QR codes?
Are you interested in generating your own QR code? No matter if it's the URL of your own website or your SMS, you can do it on your own for free. Simply search for "QR code generator" and you will get several choices.