Strength in Unity
Our library system grew stronger than ever to meet the goals outlined in our 2021 Strategic Plan. PLS teams at all levels united to deliver top quality resources, services, and programs to benefit all users across our service area.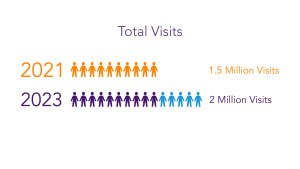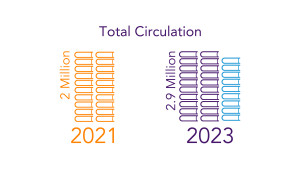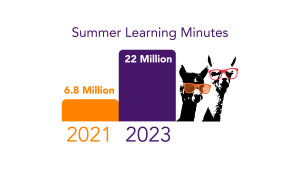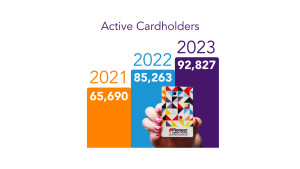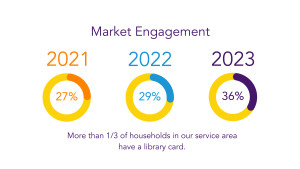 Curate an Inclusive Customer Experience
We provided a consistent customer experience in person and online, and increased connectivity opportunities within the PLS service area with: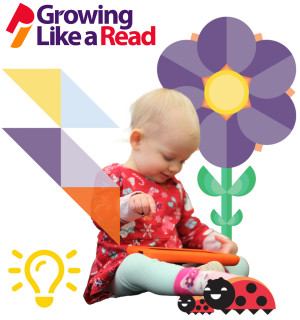 Cutting-Edge Technology
7,378 Launchpad checkouts and 5,649 Wonderbook checkouts

Revamped Growing Like a Read program, available in person and online

Digital language assistants break down language barriers

Boosted Wi-Fi, increased internet speeds, and installed new tablet kiosks across service area
Another Record-Breaking Summer
Learners logged 22 million minutes, we doubled our goal of 11 million points!

Registered groups contributed 4.3 million points toward the community goal.

Summer program attendance increased 28% from previous years.
Community-Driven Programming
New programming framework designed to meet customer needs

Five signature services provide a unified experience
Reimagine the Library
We ensured a welcoming experience designed to meet the needs of today's communities, and implemented a systemwide, data-driven approach to evaluating our technology, programming, and services with: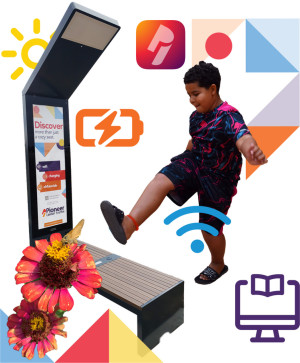 An All-New Virtual Experience
PLS designed a modern website for an intuitive customer experience fully equipped with accessibility and translation features.

The PLS Connect mobile app reached more than 35,000 installations and updates included unified searching, user wishlists, and fewer clicks.

Installed Wi-Fi solar benches with a full digital collection strategically in walkable areas off-site of the library.

Digital content offers on-demand experiences in versatile ways, reaching people at their convenience.
Success Stories
On average, 5.3% of customers in PLS's service area do not have a high school diploma. Seventeen graduates (and counting!) have earned their high school diploma through PLS's adult online high school program.
Collaborate for a Broader Impact
We leveraged community partnerships in support of our stated mission through: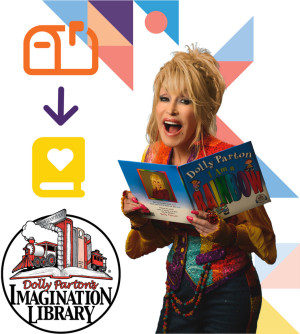 Building At-Home Libraries for Youth
PLS became the first library system in the state of Oklahoma to partner with Dolly Parton's Imagination Library.

36% of eligible children in our service area are enrolled, with more than 66,387 books mailed

A total of 16,004 books have been donated to WIC programs in our service area since 2021.

PLS has aligned countless partnerships to move our mission forward.
Engaging with Diverse Groups
Lexington Assessment & Reception Center became the top-performing group of the 2023 Summer Learning Challenge.

PLS developed a Community Partnership Toolkit to help staff at all levels identify possible collaborator organizations.

"Pioneer Library System…provide[s] tremendous value to our community..."–United Way of Pottawatomie County Executive Director Sandy Vanderburg
Foster an Engaged and Inclusive Culture
We elevated awareness of PLS services, enhanced internal communications, and unified colleague expectations by: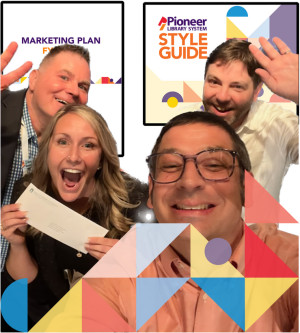 Shifting Strategies
The creation of PLS's first-ever comprehensive marketing plan lead to record-breaking customer engagement.

Diversified media partners resulted in more than 6 million impressions across our service area.

PLS won the 2023 John Cotton Dana Award, the American Library Association's most prestigious award for library marketing.
Communications Overhaul
PLS continued efforts to maximize social media platforms to inform, entertain, and engage customers.

New advertising channels like YouTube and KOCO allowed us to share library services with hard-to-reach audiences.

The Exchange, a new staff information hub, streamlined communications practices at all levels of the organization.
Ensuring a Vibrant and Sustainable Future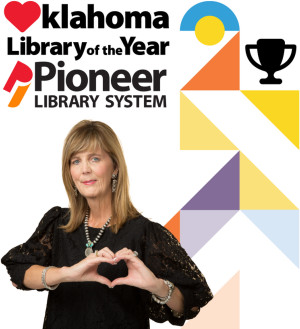 Commitment to Excellence
PLS is dedicated to employee development. Since 2021, 395 staff have attended 69 conferences and logged more than 6,119 training hours.

The PLS Foundation applied for and received over $50,000, granted to branches to carry out health literacy efforts.

We are your 2023 Oklahoma Library of the Year. We are setting a legacy that will continue to serve our customers for another 60+ years.
Financials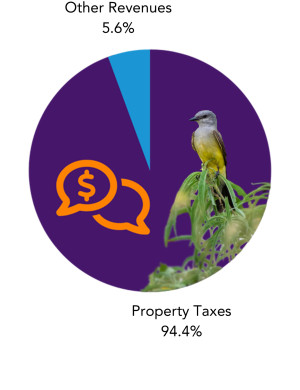 Revenues
| | |
| --- | --- |
| Property Taxes | 22,064,787 |
| Collection on Book Fines and Copy Services | 198,284 |
| Gifts and Grants | 113,572 |
| State Revenue | 112,782 |
| Other Contracts | 103,881 |
| Other Financing Sources | 245,329 |
| In-Kind Donations | 7,977 |
| Interest | 534,592 |
| Total Revenues | 23,381,204 |
Expenditures
| | |
| --- | --- |
| Personnel Services | 12,733,524 |
| Materials | 3,419,754 |
| General and Administrative | 2,544,465 |
| Technology and Automation | 1,753,670 |
| System Services | 888,428 |
| Total Expenditures | 21,339,841 |
| | |
| NET CHANGE IN FUND BALANCE | 2,041,369 |