Life is busy, and your library card connects you with the digital titles that can keep up!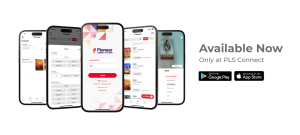 PLS Connect App
Instant access to the library from anywhere with the app.
Learn More
How do I renew books and DVDs?
Answer
We have automatic renewals for most items. If your item is not eligible for automatic renewal, you can renew via the website by clicking on Catalog, logging into your account and clicking My Account. Click the Checkouts tab and select the items you would like to renew, then click renew.
How do I see books and DVDs on hold?
Answer
Login to your account. Click on the third tab, labeled Holds. This will display any holds that you currently have on your account The Status column indicates whether or not the hold is Available for pickup or still Pending to be filled. 
How do I get an item I can't find in the catalog?
Answer
If you are unable to find an item in the library catalog, you can request that item be considered for addition to the library collection, or borrowed from another library, by using this form.
Search
Books
Magazines
Poetry
Reference
Contact